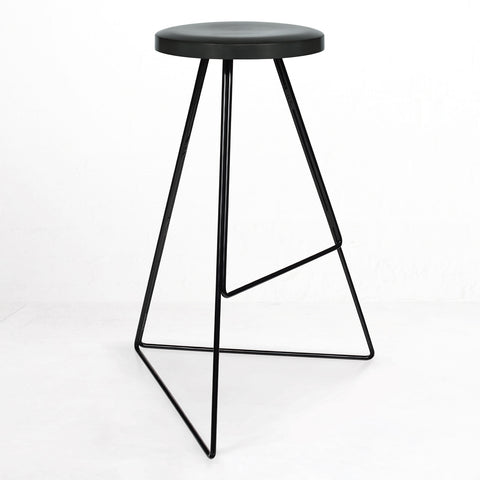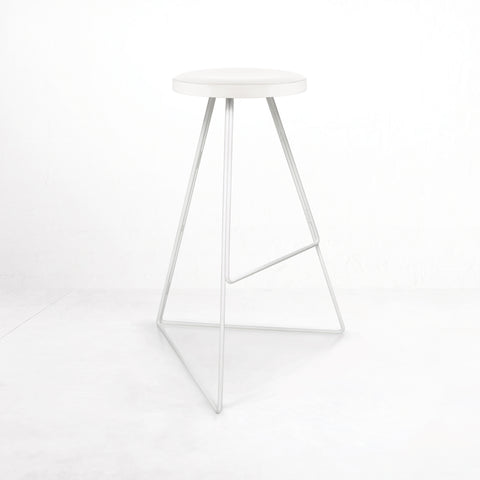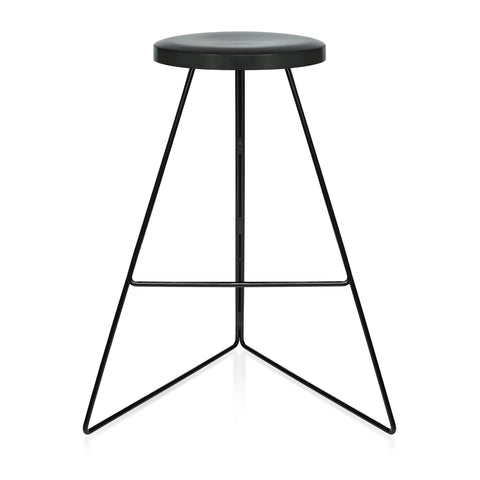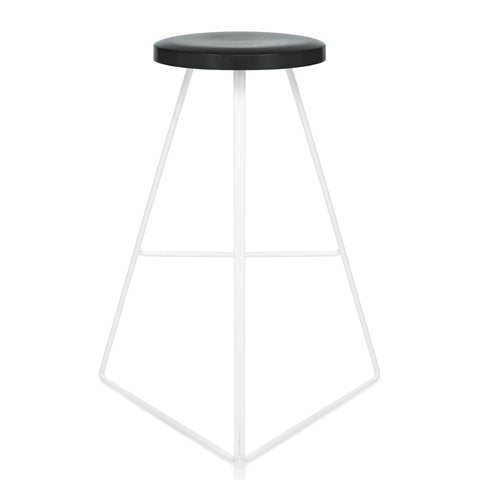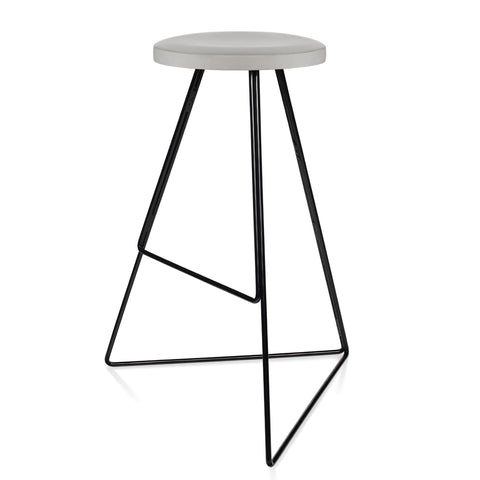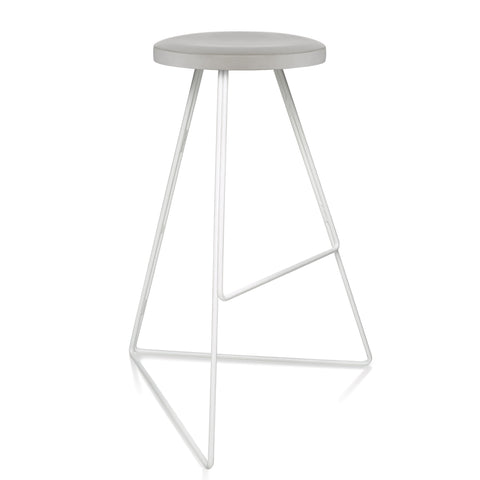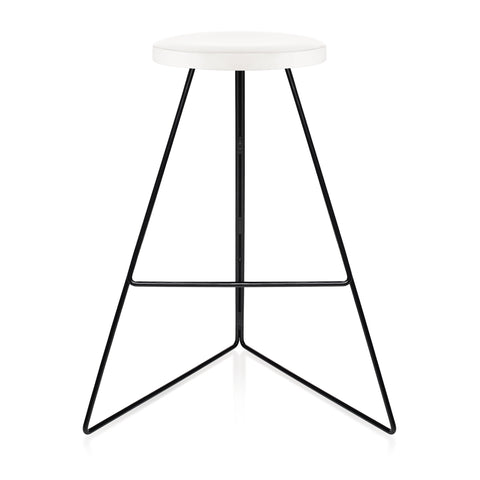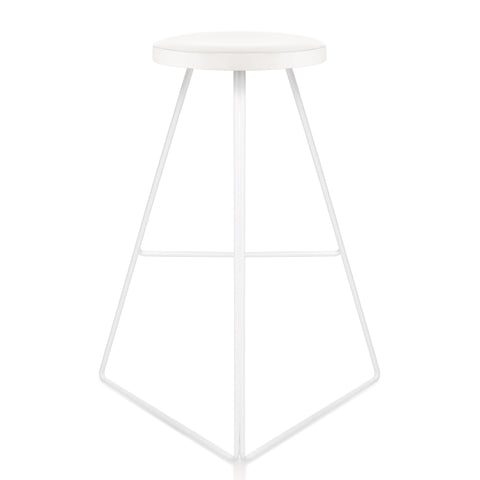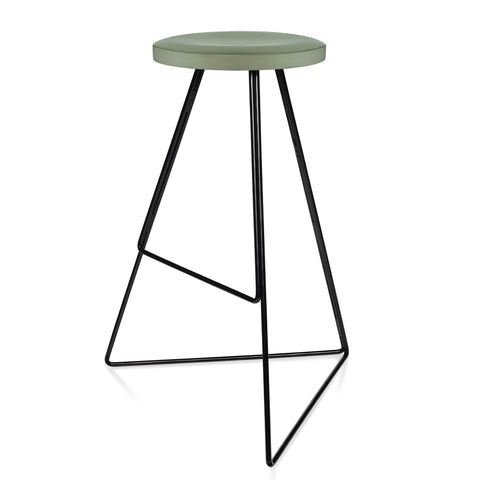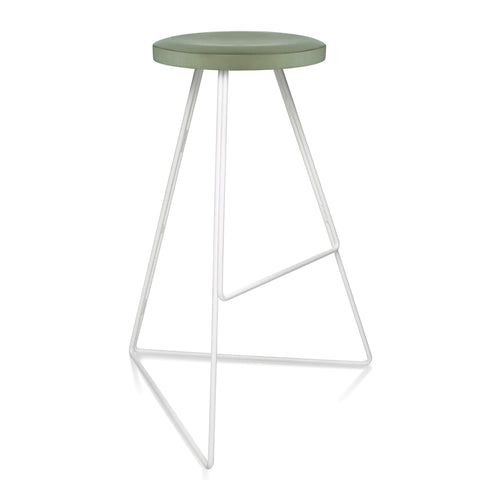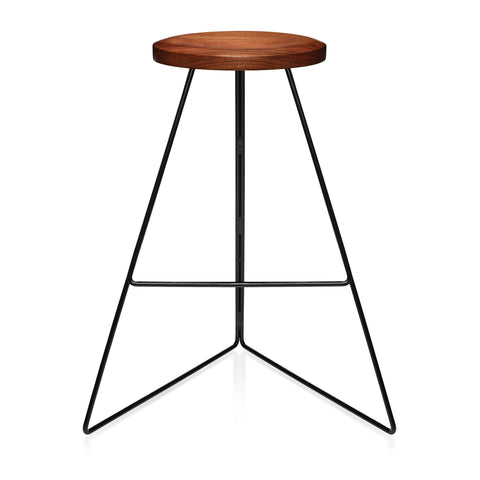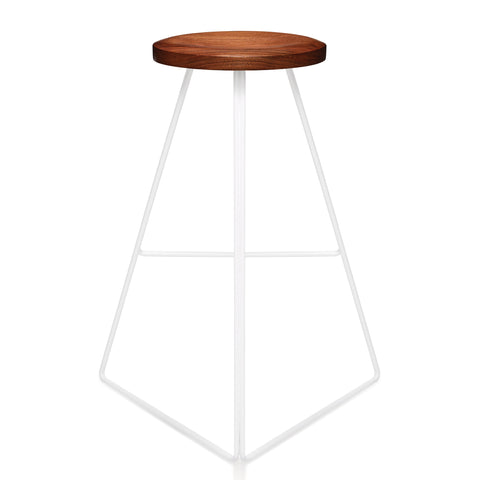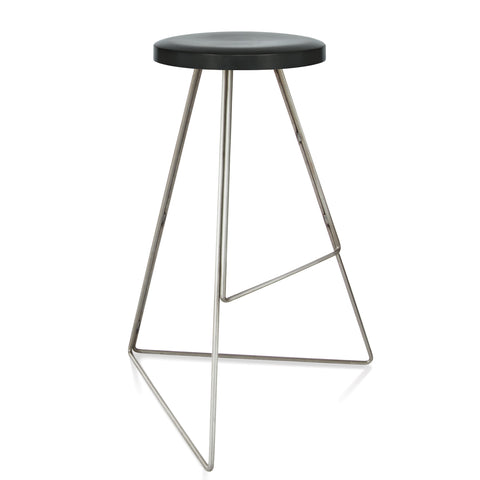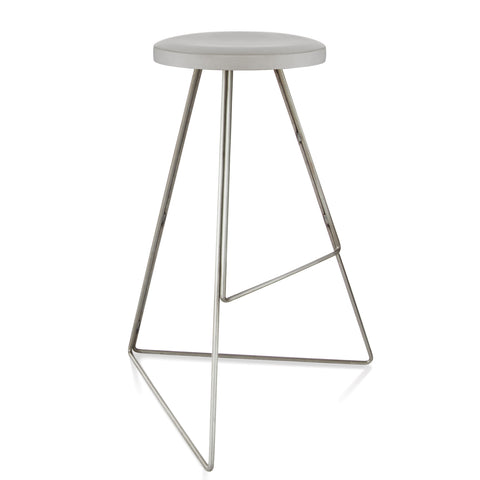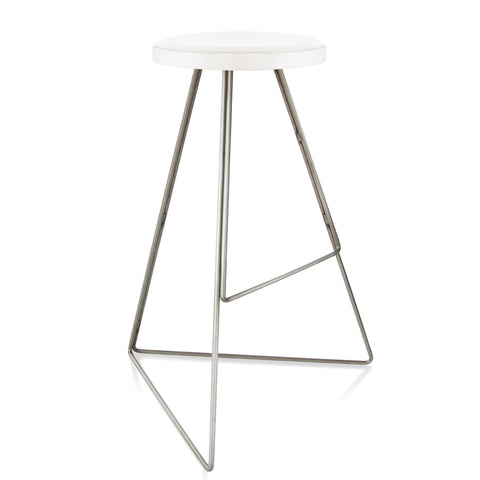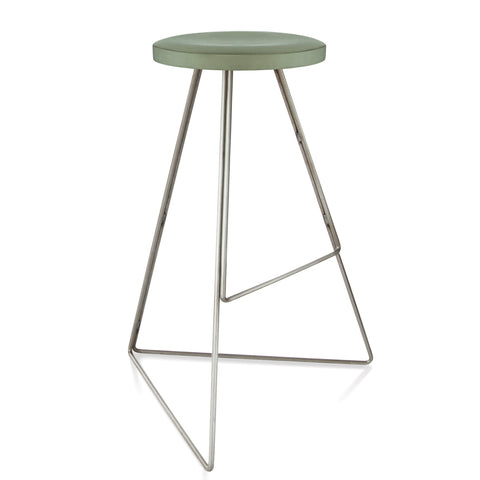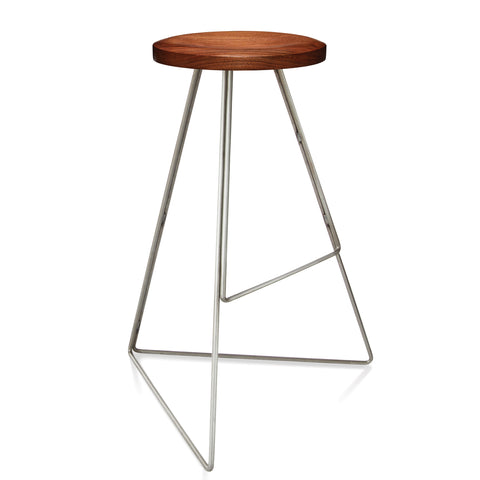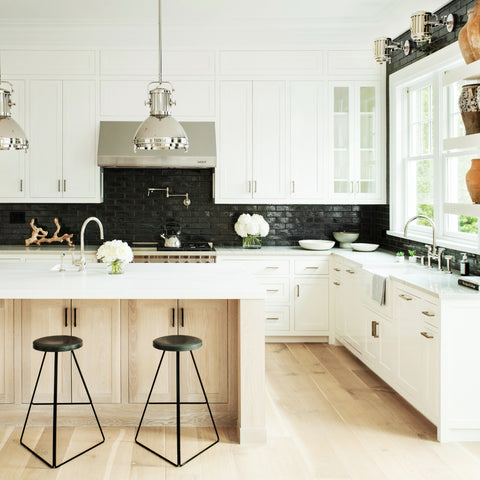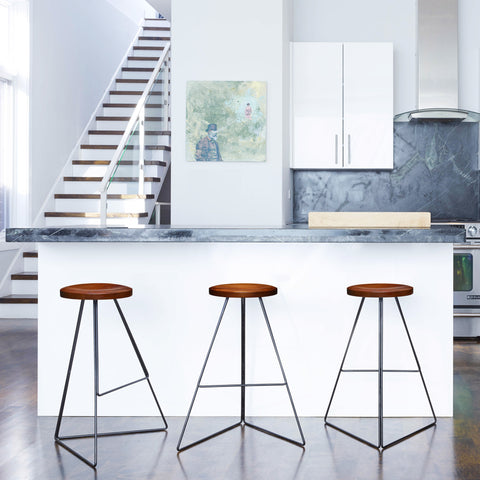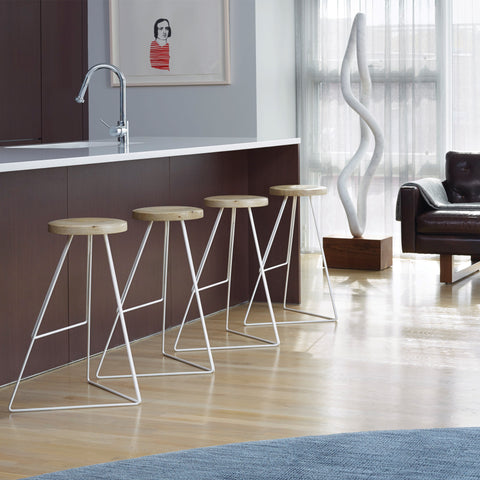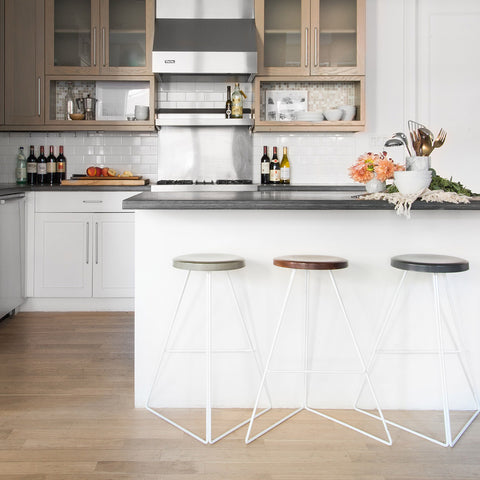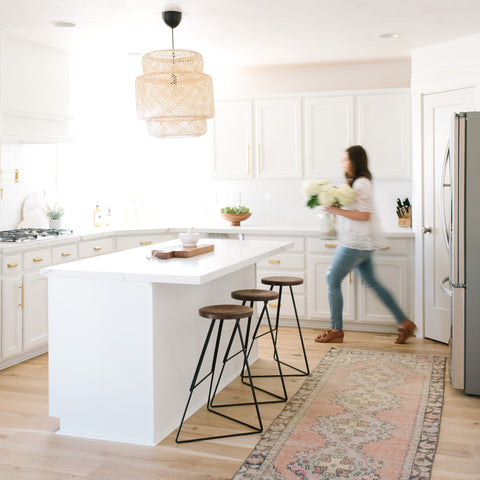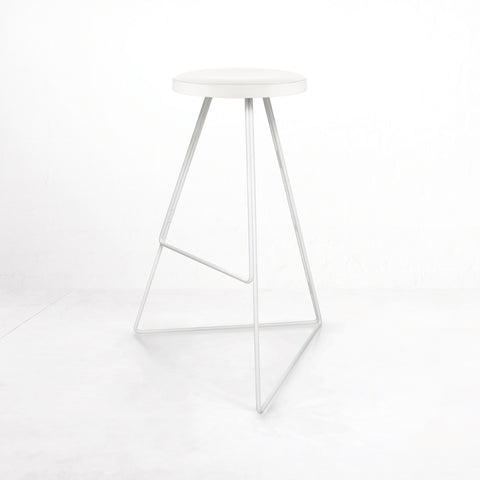 1 of 10









The Coleman Stool
The Coleman Stool is a sophisticated design that blends mixed materials, color, and geometry to create a distinctive seating option for an interior or outdoors with concrete seat options.
First released in 2010, it was awarded a Best Furniture Award from the 2015 Dwell on Design Awards. Each stool is comprised of a sculptural powder-coated steel base that is met with a hand-cast concrete or locally-sourced solid wood seat.
The Coleman Stool is also available with a backrest
here
.
Materials & Care
Dimensions
FAQ
Solid steel (not hollow tube) frame
Locally-sourced solid wood or locally-sourced glass fiber reinforced concrete seat
Frames and concrete seats can be cleaned using a damp cloth.
Concrete seats are sealed and shouldn't absorb stains if they're cleaned up quickly.
Solid wood seats should be lightly cleaned with a damp cloth, and oiled for a little extra love from time to time.  Olive oil from your kitchen is perfectly fine, just go light.  Avoid any harsh products.
Learn more about our materials and finishes here.
For a standard 36" kitchen counter or island, choose the 24.5" or 27" height (we prefer 27").
For a standard bar height, choose the 30" option.
24.5" height model is 15" deep and 18.5" wide.
27" and 30" height models are 17" wide and 20.5" wide.
We happily accept any returns within 14 days of receipt of your item.  Simply email returns@gretadeparry.com.
We stand behind our products.  Residential pieces are warrantied for life.  Commercial and contract pieces are warrantied for five years.  Most pieces are modular, and we can work with you to easily replace any individual component.
Up to four stools are shipped per box.
Assembly is simple and takes less than one minute.  Simply attach the seat to the frame using a screwdriver.
Floor protection is included. Our standard residential solution is an invisible robust felt strip; for commercial orders we use a robust clear plastic clip.
See our general FAQ page for answers to many other common questions, and always feel free to contact us.
Stay in the Loop
Get in Touch
Copyright © 2023 Greta de Parry Design, LLC. All rights reserved.
Copyright © 2023 Greta de Parry Design, LLC. All rights reserved.